We are Macleod Living, a small boutique store in the heart of Fort Macleod here to enliven the home designer in all of us. Mix and match, combine styles and learn with us, as we help create the home of your dreams.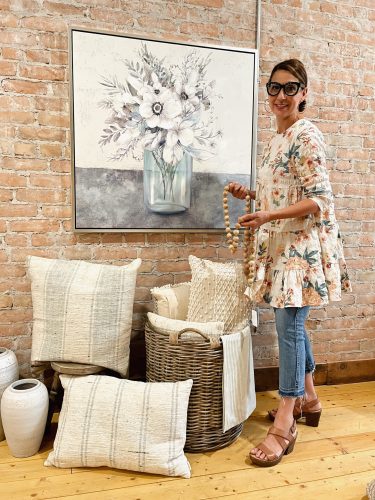 We are a destination boutique on Macleod's historic main street offering the perfect finishing touches for your home.
Whether it's your bathroom, bedroom, living room or kitchen, find inspiration in our eco-friendly, modern, and elegant home décor to create a beautiful space of your own.
Successful Projects & Satisfied Customers.
"I make a point of stopping at this store every time I'm in town. I love everything that I've purchased from there and the owner is so knowledgeable and friendly. A great place to shop!!"
"Loved seeing the variety of high quality goods, excellent service and overall had a great experience shopping here!"
"Beautiful décor and seasonal items! I purchased a beautiful print and a sumptuous Christmas wreath. Lovely things, knowledgeable staff, reasonable prices and a great selection of gifts for you or someone special. A destination store for sure!!"